International Moni
Love You - Moni Maker
Born: 2014 / Record: 1:51.4 / Purse: USD 775,463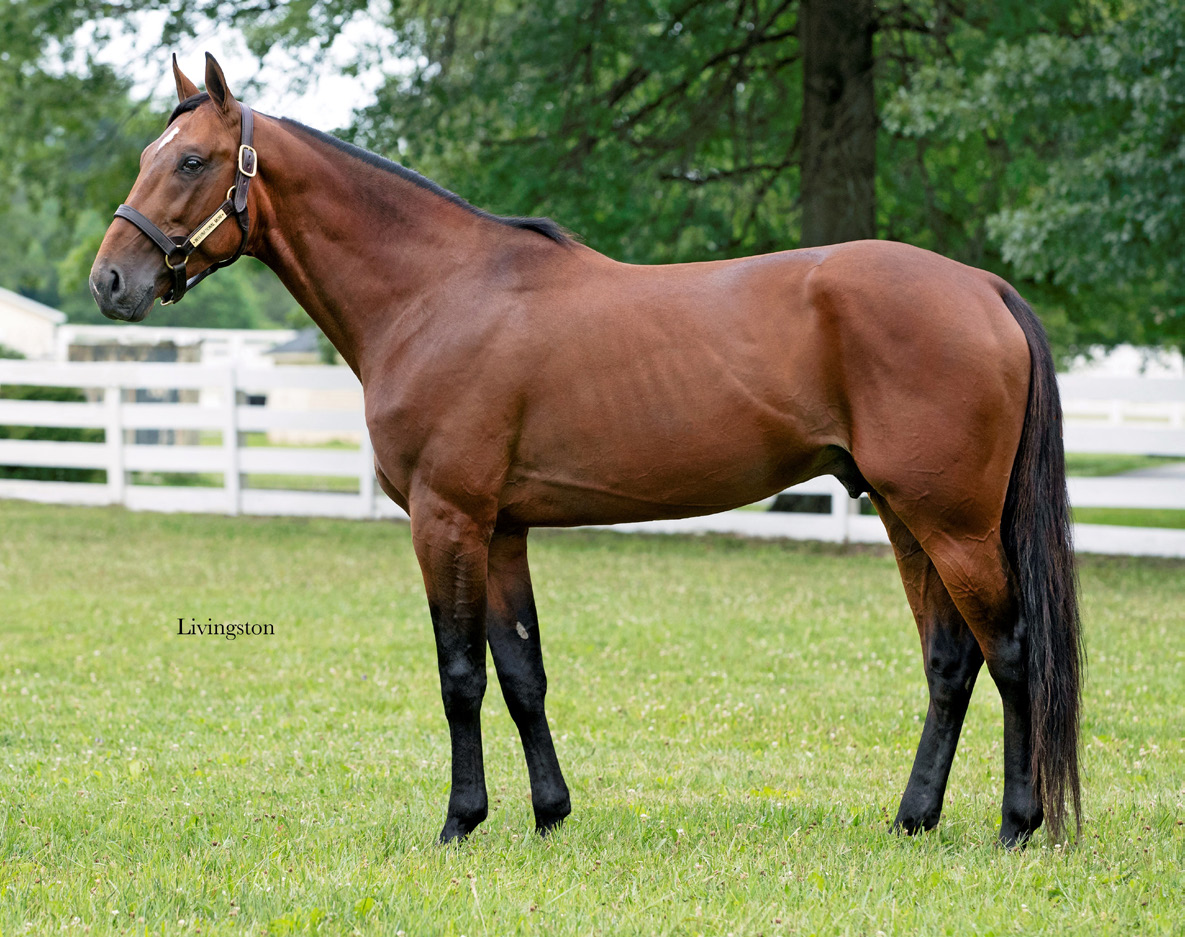 By the outstanding French sire LOVE YOU, and out of the $5.5 million winning Hall of Famer, O'Brien, Dan Patch Horse and Trotter of the Year MONI MAKER, International Moni took a stellar record of 1:53.1 at 2 capturing an International Stallion Stake division. International Moni took home the 3-year-old trotting colt division trophy after winning 9 of 15 races at 3. His victories included an elimination of the Hambletonian, Goodtimes (elim. and Final), Carl Erskine Memorial, Breeders Crown elim., Kentucky Futurity elim., Simcoe, and the Bluegrass. He retired with a record of 3,1:51.4 and $775,463 in career earnings.

International Moni bred a full book of 140 stellar mares in 2019 including:
Bold Dreamer - dam of Pampered Princess 3,1;53($1,648,362)
Brigham Dream 4,1;53.2 ($639,280)
D Train - dam of Donato Hanover 3.1:50.1 ($2,988,777)
Frau Blucher 4,1:51.2 ($988,264)
Highscore Kemp 3,1:51.4( $111,546)
Met's Inn - dam of Met's Hall 3,1:51.2 ($1,295,306)
Phaeton - dam of Phaetosive 3,1,51 ($895,277)
Seaside 4,1:53.2($583,515)

Follow up on what is sure to be an outstanding first crop was born 2020 and his avarage price in Lexington slae was more than USD 30.000 per yearling.

International Moni is 163 cm high.

Gallery
Videos
Fee
Stud fee: USD 5.000
Booking fee varies in Europe.