Mister J.P.
Taurus Dream - Baghdad Dream
Born: 2012 / Record: 13,0 al / Purse: SEK 3.225.000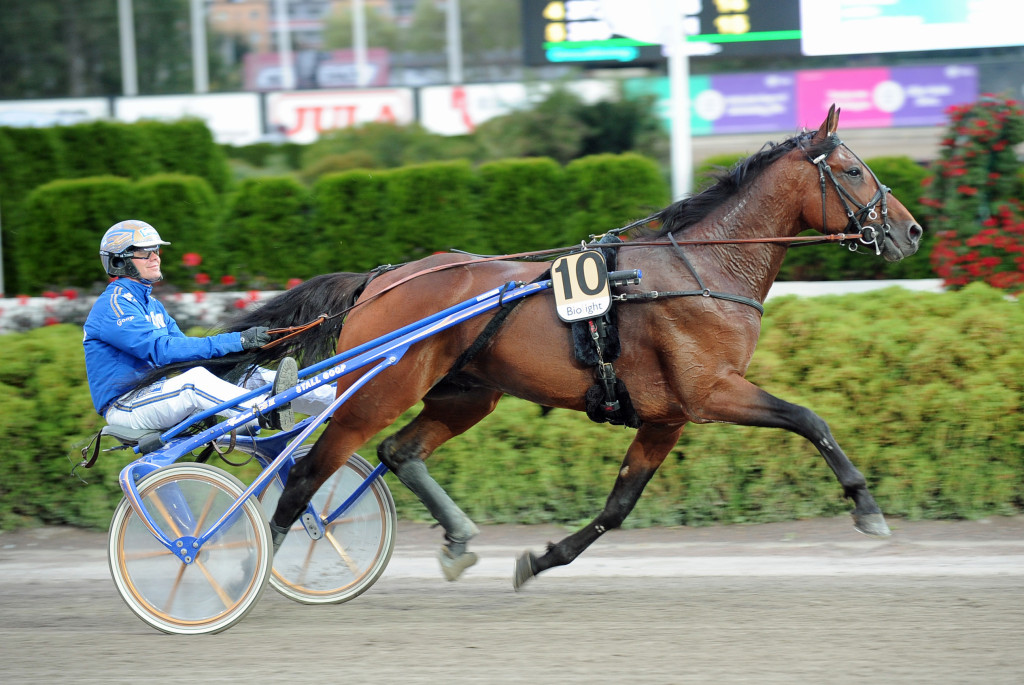 MISTER J.P. went undefeated through his two-year-old season with victories including Svensk Uppfödningslöpning (GR I) and Breeders Course (on a new Swedish record). He was appointed after the season to The 2-year old of the year.
MISTER J.P. won at three the Jägersros Stora Treåringspris, and one of the eliminations to the Svenskt Travkriterium. In the final, he finished third.
MISTER J.P. have with his performances shown early speed and talent. He has competed in the toughest competition over both short and long distance. He is a winner in 10 out of 13 starts.
MISTER J.P.'s father Taurus Dream belonged to the best racehorses in his racing carrier and as a stallion, with few offspring in North America, he has produced very well. Among his offsrpngs are Crys Dream (€ 799,703) "The best 2 year old trotter" in Canada.
MISTER J.P. is a son of Baghdad Dream (1.15,9), who won two of her six starts. She is sister to Good Feeling ($ 461,952) and Fill Good ($ 100,912).
The maternal line goes down to the 4th mother Slave and from from that motherliine comes stallions as Atlas the Joudes, Gogo, Pine Chip Wood, Dance Marathon and Montecatini.
Height 162 cm

MISTER J.P's first crop was born in 2017 and the start has been sensational. He has ten Swedish-born 2017, six have started and here is, among others, the promising Miss Halima SEK 1,13.7/130,000 who has four victories in five starts.
In Italy, MISTER J.P. have seven three-year-olds in total and Bleff Dipa won the Italian Derby! He has four victories and has earned 320,722 euros!
In Germany he has just one offspring 2017: Konan Greenwood 1.15.2/€5,584 and one born in 2018; two-year-old It Girl who is in Norway and won her first race at 1,16.0/1,640 meters!
Gallery
Videos
Fee
Stud fee: EUR 4.000
Booking fee varies in Europe.

Mister J.P. is available with frozen semen.